Celebrating Fridays - making and sharing sweet Jewish challah bread in Hedgehogs.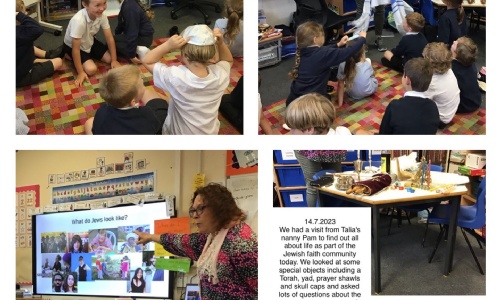 We heard all about the Jewish way of life - being able to see and learn about special objects such as the Torah, day, skull cap and prayer shawl.
making the enriched challah bread involved lots of DT skills such as mixing, measuring and kneeding and waiting whilst it rose! The children asked lots of interesting questions - a BIG thanks to Talia's Gran!