Online safety i-Vengers Eyam Superheroes
We have just signed up to this exciting adventure and can soon welcome the i-Vengers once they have completed their onboarding exercises!

The i-Vengers have presented their mission to the school and wanted to share it here
Power point i-Vengers Introduction
MISSON ONE: presentation to school and complete a whole school online survey of on-line habits (February 2023)
MISSION TWO: review the Online Safety at Eyam Survey data and find ways to communicate the results to pupils as well as what we can do to improve our safety online. It's all about being safe!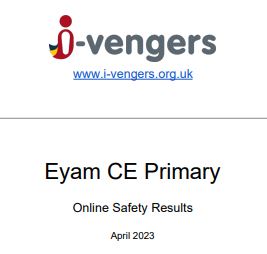 The i-Vengers job now is to ensure all pupils understand the importance of gaming safely and really thinking about who we play games with online. Generally pupils know not to give out personal information BUT the data shows that 58% of the pupils are worried about things they see online, 31% of the pupils have been contacted by people they don't know - many through Roblox. Although most of the pupils follow the rules at home there were still 33% who said they'd gone online when they should have been in bed..... so are phones left in bedrooms or are there no rules to follow?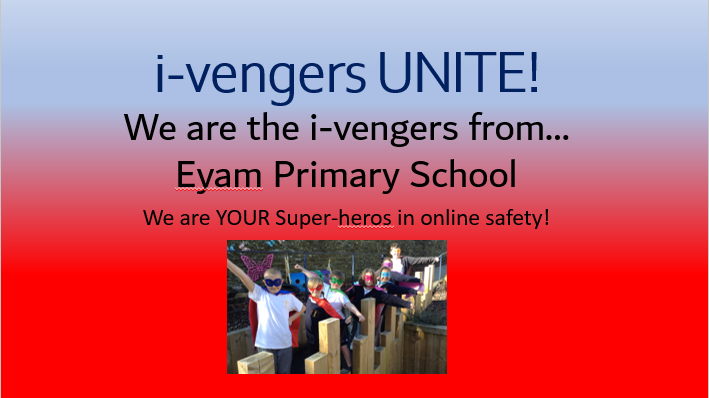 The i-Vengers will be sharing monthly videos. The 1st video is on the Topic of Gaming so please click here for Gaming Top Tips!