Sharing our progress and feeling proud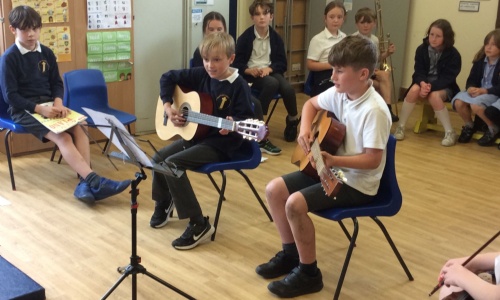 Thanks to the 40 children who took part in the concert - that's almost everyone in KS2 playing an instrument!
We enjoyed the choir as well as several duets and some brave children who have only just started learning! It was wonderful to see how the older children had made progress over the year - well done everyone.