Awe inspiring visit to the Yorkshire Sculpture Park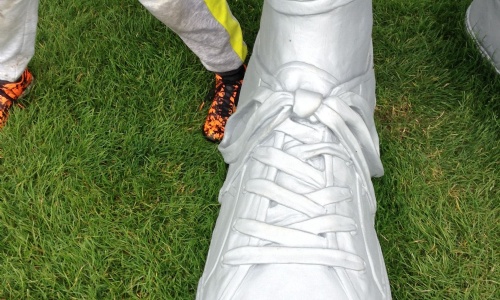 Wow what a day! As you can see there are some incredibly giant sized sculptures on display in the glorious countryside setting.
Back at school the children were inspired to make various tall creations with their blocks and found materials. In class the younger pupils used a range of mailable materials such as clay, paper mache and salt dough to make an armature. The older ones can be seen making more intricate designs using carving skills and tools.