Eyam works with the Ministry of Chocolate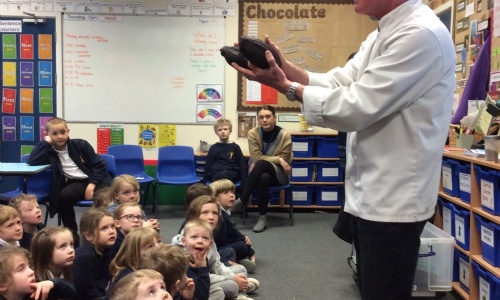 Please enter an introduction for your news story here.
Everyone was involved in a journey of discovery about the history and growing of cocoa and how the climate is effecting this. The children discovered how chocolate is produced and enjoyed finding out about a wide range of chocolate facts! Of course the high point was the design and make activity and this did indeed involve different types of delicious chocolate! Did the children enjoy a fabulous day? YES Weare very grateful to the PTFA for funding the visit which enriched the topic and reminded us of the work of the cocoa bean farmers.